Posts for tag: dental implants
By Holland Dentistry
August 04, 2015
Discover more about the inner workings of a dental implant and how they successfully treat tooth loss.

Dealing with tooth loss doesn't have to be a prison sentence for your smile. Your Paducah dentist Dr. Jeffrey Holland offers several
tooth replacement options to make sure you get your healthy smile back. If you are looking for a long-term solution to your tooth loss woes, then it might be time to consider getting dental implants. Learn more about this procedure and how it works.

The Anatomy of a Dental Implant

Let's break down the structure of a dental implant to make it easier to understand. A dental implant consists of three specific parts, which all serve unique functions:
The metal implant
An abutment
An artificial tooth
The Dental Implant

The implant itself looks like a small metal post. It's usually made from titanium, as this metal allows the tissue and bone surrounding it to fuse with the implant during a phenomenon called osseointegration. In essence, this is what makes a dental implant so successful for replacing a missing tooth. The implant acts just like a tooth root.

The Abutment

The abutment is a piece that goes over the implant after it's already been placed in the jawbone and given a few months to heal. An abutment can be made from a variety of different materials, including metal or ceramic. The main purpose of an abutment is to connect the dental crown to the dental implant.

The Artificial Tooth

Once the abutment is placed on top of the implant during your second procedure, we will then place the dental crown onto the abutment. The dental crown used for an implant is no different than one we would cement over a damaged tooth, particularly after root canal therapy. This crown is custom-made to fit your smile based on impressions that your Paducah dentist took during a prior visit.

Do dental implants sound like the dental treatment you've been looking for? Then look no further then your Paducah, KY dentist for the answer to your smile needs. Call Holland Dentistry today to schedule a consultation and let's find out if implants are right for you.
By Holland Dentistry
June 09, 2014
Summer is a time for enjoying outdoor activities such as swimming, hikes and other recreational activities. However, some popular summer sports – such as swimming and baseball – can put your teeth at risk for danger. What happens when you knock out your tooth or multiple teeth while participating in your favorite summer activity?
If you have lost a tooth, or multiple teeth,
dental implants
are an appropriate alternative to partial and full dentures or bridges. A dental implant works like a tooth and offers more comfort and stability than dentures while restoring your ability to chew food. Dental implants may also help to improve speech and facial appearance. Take the right step this summer and replace missing teeth with dental implants in Paducah from our dentist for improved confidence.
Implants: A Preferred Tooth Replacement Procedure
Dental implants are manufactured "anchors" that are used in both the upper and lower jaws. Surgically inserted into the jawbone, implants become a stable base for artificial replacement teeth. The implant acts as the root of the tooth, and when accompanied by a crown, bridge or denture, the implant will look and perform like the natural tooth that was lost.
Implant surgery is performed in your dentist's office in a three step process. First, our dentist in Paducah, KY will surgically place an implant directly into the jawbone, replicating a natural tooth root. Following this is the initial surgery where the implant is typically left covered for three to six months to allow the bone to develop around the implant to help hold it in place. This process is called osseointegration. Without osseointegration taking place, the implant may fail.
Once osseointegration takes place our Paducah dentist will uncover the implant and attach an extension, or post. You will wait a couple more months for the gum tissue to heal around the post; with the final step taking place once healing is complete. Once healing is completed, the implant will serve as a foundation for the new tooth. Our dentist in Paducah will make a crown, or other artificial tooth replacement, and attach it to the implant post. The entire process can take up to nine months to complete, depending on each patient.
Wear Mouthguards to Prevent Tooth Loss
A mouthguard is a flexible appliance made out of plastic that is worn in athletic and recreational activities to protect your teeth from trauma. You should wear a mouthguard to protect your mouth from injuries, such as losing a tooth or multiple teeth. Anytime there is a strong chance for contact with other participants or hard surfaces, it is advisable to wear a mouthguard. Players participating in basketball, softball, football, wrestling, soccer, lacrosse, rugby, in-line skating, martial arts as well as recreational sports such as skateboarding, and bicycling should wear mouthguards. Take extra precautions in protecting your mouth from harmful injuries like tooth loss and wear a mouthguard.
Not everyone is a candidate for dental implants, but with proper consultation with our dentist in Paducah, KY a proper solution can be made for replacing your missing tooth. The best candidates for implants are in good general health with healthy gums and sufficient bone structure. Success of the implant depends on regular visits along with a personal commitment to good oral hygiene. Visit our office in Paducah to see if dental implants are the right choice for you.
By Holland Dentistry
October 30, 2013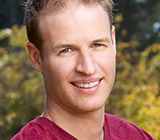 If you follow the hit TV reality show Amazing Race, you know that professional-hockey-playing brothers Bates and Anthony Battaglia won the $1 million prize in the latest globe-spanning competition. You may also have witnessed Anthony removing his false front teeth from time to time — like when he had to dive for pearls in Bora Bora. Since he plans to resume his sports career, Anthony wears a partial denture to fill the gap in his classic "hockey mouth." He has said that when he finally hangs up his skates, he will use some of his Amazing Race prize money to get new, permanent teeth. When it's time to get that new smile, Anthony, like many people, will have to choose between two good options for permanent tooth replacement.
The preferred option for most people is dental implants. In this system, tiny titanium posts substitute for the root part of your missing tooth (or teeth). These are placed beneath your gum line in a minor surgical procedure we perform right here at the dental office. The amazing thing about dental implants is that they actually fuse to your jawbone, allowing your replacement teeth to last a lifetime.
The titanium implant itself is not visible in the mouth; the part of an implant tooth that you see is the lifelike crown. Virtually indistinguishable from your natural teeth, the crown is attached to the implant above the gum line. Dental implants can be used to replace a single tooth, multiple teeth, or even all your teeth. You don't necessarily need one implant for every tooth because implants can support bridgework or even a complete set of prosthetic teeth.
The second-best option is a natural-tooth fixed bridge. In this system, we use healthy natural teeth on either side of the empty space left by a missing tooth (or teeth) as supports for one or more of the prosthetic teeth that will fill the gap. The downside is that in order to turn these healthy teeth into supports (which are referred to in dentistry as "abutments"), we need to remove some enamel and then cap them. This procedure can leave those teeth more prone to decay than they were before. But with regular dental exams and good oral hygiene on your part, bridgework can last many years.
Which system is right for you? That's a question we would be happy to help you determine... even if you haven't won a large jackpot or gone pearl diving in Bora Bora. If you've been looking forward to the day when you can have permanent replacement teeth, why wait? Contact us or schedule an appointment for a consultation. We will help you find your ideal solution to the problem of missing teeth! For more information, please see the Dear Doctor magazine articles "Dental Implants vs. Bridgework" and "Dental Implants: Your Third Set of Teeth."